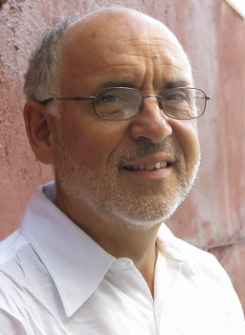 John Burgess is an American author and journalist with a deep interest in Southeast Asia, especially the Angkor civilization of ancient Cambodia. His latest book is
The Stairway Guide's Daughter,
a novel set in the 12th Century at Preah Vihear, Cambodia's astounding clifftop temple. Published in Southeast Asia in February 2017, it will go on sale elsewhere in the world later in the year.
A Woman of Angkor
is a novel bringing to life the Angkor civilization's golden age.
Temple in the Clouds
is non-fiction, an ancient and modern history of Preah Vihear, while
Stories in Stone
recounts how French linguists recovered Angkor's lost history by learning to read inscriptions found carved into stone at the temples.
You can f
ollow John on
Instagram.
---
---